Most Popular Dog Breeds
•
Posted on March 21 2018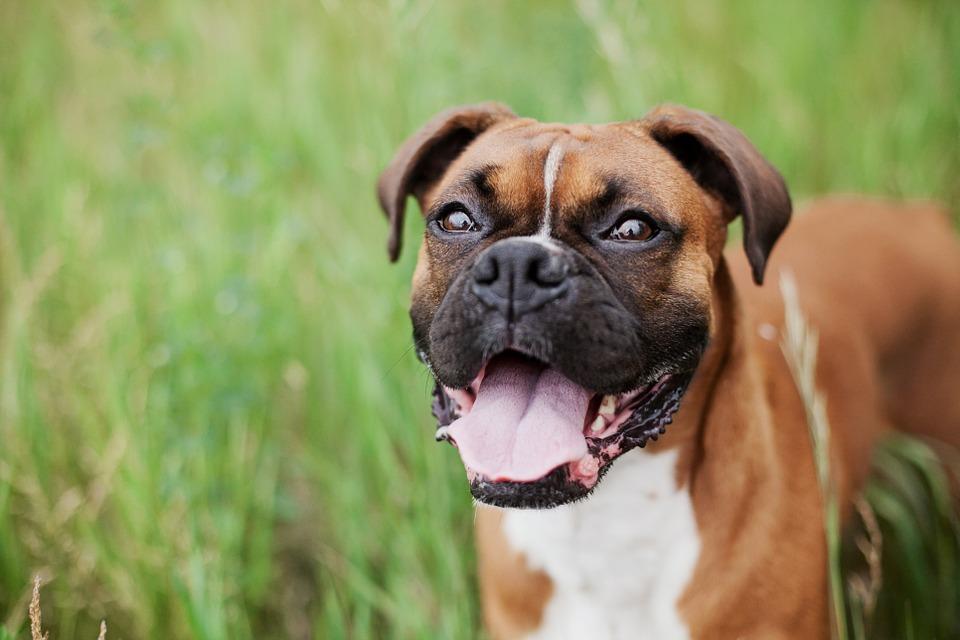 A dog makes the perfect addition to any home. However, with over 200 breeds to choose from, how can you be sure you are choosing the right one for you? Each breed of dog has specific personality traits and characteristics, from the energetic golden retriever to the inquisitive beagle. To give you a hand choosing your new friend, we have rounded up some of the most popular dog breeds.
Golden Retriever
Image from
Pixabay
The energetic, loyal nature of the golden retriever makes it perfect for an active owner. Their level of intelligence and agility means they are the breed of choice when it comes to training them as guide dogs and police dogs. Whilst their loyal, affectionate nature makes them a perfect pet for a loving owner who can give it the company and attention it needs.
Bulldog
Image from
Pixabay
The big softies! Bulldogs would much rather be fussed over and cuddled by their owners than run wild in the great outdoors. They have low energy levels, and their docile personalities mean they require minimal exercise and maintenance. Their friendly, loving nature means they need an owner who can dedicate a lot of time to them, making them the perfect breed to bring into a busy home.
Beagle
Image from
Pixabay
Beagles are a very friendly breed of dog, it is in their nature to be very curious and sociable, which means they are great around people and other pets. Originally kept as hunting dogs, they like to follow their noses and explore, which means they need outdoor space to roam in and company to play with. Their loveable, loyal personalities mean they make a very affectionate companion, and with a life span up to 16 years, it is the perfect pooch for their owner to grow up with and form a close bond.
Labrador Retriever
Image from
Pixabay
The most popular dog breed, Labradors are loving, outgoing and active. With similar character traits to the Golden retriever, they are very gentle and affectionate. As well as being extremely cute (we've all seen the adverts!), they have a wholesome, well-rounded personality, and like the name suggests will play and retrieve objects all day.
Collie
Image from
Pixabay
Typically used for herding animals (or humans, if you have ever seen the film 'Lassie'!) Collies have a natural instinct to be protective, an important quality to look for when on the hunt for a lifelong friend. As a breed they are very intelligent and energetic, with a love for exploring and being at the centre of the action! This means they need to be homed with an owner who can devote enough time to them and make them feel like a cherished part of the family.
Once you have chosen the perfect breed for you, why not choose the perfect food? Feel free to browse our range of healthy dog food products here.
Sources:
http://www.akc.org/dog-breeds/best-dogs-for-kids/
http://www.sheknows.com/pets-and-animals/articles/807366/top-10-dog-breeds-for-kids/
http://www.pedigree.com.au/dog-breed-information/dog-breed-gallery/