Putting Your Cat In A Cattery
•
Posted on May 04 2017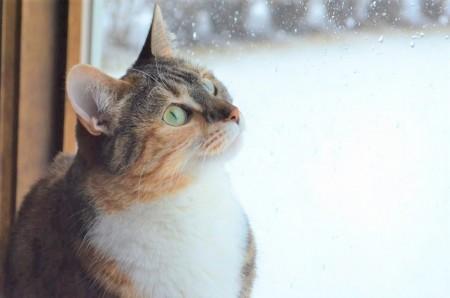 It's never nice to think about leaving your cat behind when you go on holiday – but thankfully there are some lovely catteries out there who will take great care of your pet. Finding the right cattery and ensuring that your cat is well treated and secure is important and will take some research. We have some tips to help you along the way! Get organised in good time ahead of your trip as most good catteries get booked up in advance. Start by making a list of all your local catteries and reading through the reviews online. You can always ask your local vets and animal charities if they can recommend any good catteries or let you know of any to avoid. Select your top choices and phone them up to arrange a visit and check availability. A nice and well managed cattery will be happy for you to visit before booking.
When you visit:
You should get a feel for the place soon after you arrive. There are a few things that you should look at particularly closely:
Living quarters
How big is the cats' accommodation? Good accommodation should be clean, warm, safe and well ventilated with plenty of natural light and space to play and stretch out. Each cat should have an individual sleeping space and a run space. In addition, both should be connected so that cats can walk freely between the two. Check the litter trays and food bowls, they should be clean and kept very separate from each other.
The other cats
Do they look healthy and content? Lethargic cats with unhealthy looking eyes and coats should be a real warning sign. Happy cats will be walking around taking an interest in their environments, grooming, eating well and greeting visitors.
The owners
You can be a judge of character when you meet them. You should expect them to of course be friendly and welcoming, to take an interest in your cat, ask questions about them. They should also ask that you confirm that they are up to date with their vaccinations, flea and worm treatment and for you to disclose your cat's FIV status.
Price
Make sure you find out everything that is included in the price – do you need to pay extra for special dietary requirements or extra heating if it's winter? You shouldn't need to decide there and then if you would like to book your cat – you should shop around and visit a couple of different catteries to compare. Choose the one that feels right for your cat. Once it's time for your cat's little holiday, there are a few things that are advisable ahead of them going:
Pack their favourite toys and a blanket or item of your clothing that smells of home so that they have familiarity with them
Write a list of your cat's quirks and habits so that the cattery are aware of any behaviours that are particular to your cat and what they can mean.
Keep your cat in the night before and if they're prone to being sick in the car, hold on feeding them before the trip. They'll be fed once settled into their new accommodation
Give them lots of love and attention before they go!
If you're lucky, your chosen cattery might send you pictures of your cat while you're away, to reassure you that they are having a lovely time without you! For those who aren't convinced on the idea of a cattery, why not have a look at our guide to holidaying with your furry friend
here
.