Top 5 Dog Walks in the UK
•
Posted on March 21 2018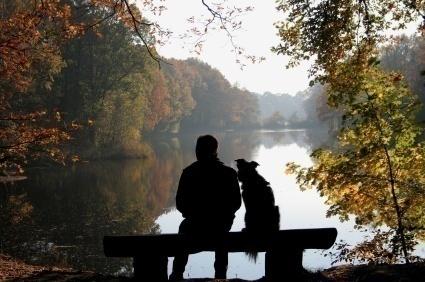 Don't you think some days just call for an adventure in the great British outdoors? Whether it's the crisp autumn air encouraging you to wrap up and go exploring, or the rare occasion that the blazing summer sun makes an appearance, making it impossible not to get outside and make the most of it! To inspire you for your next escapade, we've rounded up the best 5 dog walking routes in the UK. They cover all abilities; some are perfect for a lazy Sunday stroll, and some a little more challenging for when you and your dog are feeling extra energetic! Happy walkies!
The Seven Sisters, South Downs
A favourite trail for dogs and walkers alike, and it's easy to see why. Situated amidst a National Park, the Seven Sisters Country Park provides a range of trails and prime dog walking routes, ranging from easy to more advanced. Enjoy the most spectacular scenic views from the multitude of chalk cliffs as you spend the day exploring one of Britain's finest unspoilt coastlines.
The Quiraing, Skye, The Highlands
A nice, 4-mile round trip around the 'Prison'- a rock structure that has been given the name due to its resemblance to a fortress wall of an ancient prison. Different routes through the valley, which has been formed by a landslide on the Trotternish Ridge, range from easy to difficult. However, each one provides some of the most incredible views in the whole of Scotland, so remember to pack your camera!
Roddlesworth Reservoirs, Lancashire
Lots of woodland to explore, rivers to paddle in and a well-defined pathway are a dog walker's dream! The route around Roddlesworth Reservoir combines all three in a very enjoyable route, which consists of off-lead walking for the most part, so your pooch is free to roam and there will be plenty of sticks to fetch. The area is frequently populated with runners, mountain bikers, horse riders and of course, fellow dog walkers!
Clay Bank and Greenhow Plantation, Yorkshire
What better place to take your dog for some quality outdoor bonding time than a National Park? The North York Moors provides hundreds of possible routes, but do some research first as not all will be suitable for dog walking, due to the number of wild livestock. Clay Bank provides breath-taking views of the famous Roseberry Topping and the Captain Cook Monument across the Cleveland plain, before setting off on woodland wander through the stunning Greenhow Plantation.
Pencarrow, Cornwall
You and your four-legged friend will be spoilt for choice about which trail around Pencarrow to explore! The AONB has inspired many writers, including Daphne du Maurier, who spent the majority of her life there, after falling in love with the natural beauty of the Fowey River Estuary and the charm of the town. The Pencarrow Head walk is short but steep! Perfect for roaming before heading home for an afternoon nap. Don't forget to get a complimentary biscuit for your dog at the Pencarrow gift shop before you leave! Make sure your dog is well fuelled for his or her next epic dog walk.
See our range of food here
, or get in touch and we can suggest the perfect range for you.